Why Doesn't It Just Work??
Now I don't know if it is because I am getting old, or fussy or just more like a UB but I seem to get pretty frustrated these days when technology doesn't work in the way I expect or want it to. It's really annoying when my phone crashes, or my computers don't respond or open programs or they crash. (By this I mean PC & Mac, don't go thinking Mac's are...
Return of the Mic....rosoft.
It's been a while and for that I apologise. However I have switched roles in the technology world and this has removed my ability for an unbiased view on things. However I shall now make more of an effort to return to my usual tech head ways. So what's the topic of discussion this weekend? Simple. Windows Phone 8. Microsoft return to the smartphone arena with updates galore....
When's the..... STFU!!
So what are the top 10 things UB's ask tech fiends that are completely retarded? Here is a list from my personal list: When is the iPhone 5 coming out? When is the iPhone 5 coming out? When is the iPhone 5 coming out? When is the iPhone 5 coming out? I'm going to wait for the iPhone 6… (not technically a question but whatever) When is the iPhone 5 coming out? What does...
UB Weekly: Viruses
So Friday again, man the week goes fast….sometimes! The trenches have been busy this week yet again with many UB's rolling through like thunder. The questions have been equally as entertaining though.[[MORE]] My phone is playing up, I think it's got a virus…. My phone did this weird thing yesterday, has it got a bug…? Can phones get viruses….? I plugged it...
4 tags
UB Weekly: Everything Everything
Its Friday! (Well It was) and while that means a lot to most people, to me it means nothing. But what it does mean is that it's time for another edition of UB Weekly!  This week I have been asked the same question a lot! (Surprisingly it's not when is the iPhone 5 coming out which ranks in at number 2) This question happens to be related to data, or more precisely - information. Data...
5 tags
That Awkward Moment When....
…You realise your not a tech god.[[MORE]] So this weekend I've been waging war with my Server. A few weeks ago I learnt about VPN's and decided I would set one up on my server machine so I could spy on the connected devices… I mean, initiate remote backups and access files quicker than via the servers Remote Access Website. I reasoned to myself that if I could make the PC...
4 tags
UB Weekly: Data Roaming
So, I have a new feature for you. I've been reading Emails from the Command Line on Gizmodo UK and reading BOFH on The Register. Both of which are hilarious. Several friends have already thought about this sort of blog but I decided today to implement it. In UB weekly I will post the most retarded story of the week from life on the frontline as a technology advisor and dealing with the...
3 tags
The Power of a Touch
Today I've got one acronym for you, it has 3 letters and begins with N and ends with C…. No its not NEC but close. Its NFC dumbass. NFC is growing and growing and the acronym is becoming more and more widespread and mentioned at present. What is NFC though and what does it mean to us? NFC stands for Near Field Communication which in non tech babble means the wireless transfer of data...
4 tags
The Dark Side of Technology
Being a child of the digital age is not an easy one. Sure it means generally speaking i'm pretty good with technology and that I understand it better than previous generations but it also has a downside. It's ugly and its not a buzzword but it is called laziness. Lots of technology is there to enhance and enrich our lives, computers, smartphones, the Internet all enrich our lives in...
7 tags
Slipping Backwards
Today I had my first taste of Android 4.0 on The HTC One range with the One X. I liked what I saw and touched. I liked the multitasking implementation which was beautifully Sense and beautifully different. I also liked the speed of the One X I was playing with. Most of all I loved how Sense 4.0 UI was no longer shoved down your throat and obscene in look, feel and use. I liked the new simplicity...
5 tags
Multi-Tasking
Multi-tasking is a buzzword of Smartphones. Without it a platform is laughed at and sent packing by the tech press. When Windows Phone 7 launched it had no multi-tasking solution and was taken to town by the press. Microsoft released an update of course that brought it into the fold.  Why is multi-tasking so important? Most UB's I've met never use it. However saying that, these are...
6 tags
Decisions
So this past week I have faced with a decision to make. In my opinion its a tough decision to make. My friends think I am crazy (but hey I am so whatever) but I am soooo undecided its terrible. Do I go back to the iPhone? I always said, until Apple release a 4" iPhone I would never go back. The idea of a <4" screen on a touch-screen phone is ridiculous for me and my giant hands....
6 tags
Apple TV
So I have only recently started lusting after Apple TV, I am using AirPlay more and more in my house for music with several rooms connected up via AirPlay and AirPort Express with its 3.5mm jack. Its awesome but I can't help but feel that video is the next logical step, especially with AirPlay mirroring now available on iPad 2 and 'iPad' (I refuse to call it 'the new iPad...
6 tags
Windows Re-imagined
More details are emerging day by day on what Microsoft are doing with Windows 8 and its Metro style interface. In the lead up to Microsoft's 'Consumer Preview' which to the educated of us means the something akin to the "Windows 7 beta" but will supposedly act more like the Release Candidate which for the UB's is almost like a proper retail version but still...
3 tags
Data Roaming
A news article came out this morning that tells a story of how 60% of the British public are confused by data roaming. Apparently a large number of smartphone owners are confused by 3G and Bluetooth. Also that over half of people surveyed (1680) claimed that data roaming was the ability to access mobile data on the move around the UK. According to this research "an overwhelming...
3 tags
Divorce
Divorce is ugly, its messy and someone always gets hurt more in the end. But sometimes it can also be peaceful and mutually rewarding. In the case of the Sony Ericsson De-Merger which was finalised recently (saying last year just makes it sound so long ago) it was a bit of both. We all knew it was coming. The signs that Sony was investing more and allowing its fledging mobile arm bastard child...
Ignorance Is Bliss (apparently)
Its time for General Ignorance round ladies and gentlemen…. Chatting to my friend and business partner this evening we, as usual got on to the irritations to our various nerd lives caused by Untrained Brains's. The common cause of the irritation is caused by ignorance. Most UB's, I tag with that rather derogatory term as they are not just ignorant but like being so. Some people...
3 tags
SmartPhones
Whats the difference between a Dumbphone and a smartphone? The person who operates it. Smartphones are hugely popular these days. The app explosion made popular by the iPhone 3G in 2007 and the low cost and high spec of many Android phones means that smartphones are now cost effective and the norm in some countries. While our phones are getting smarter, does this mean that we are getting...
1 tag
Backup!!
You gotta wonder what goes through peoples mind when Nerds tell them to backup…. No matter how many times backups are mentioned and how simple they are UB's always use the same excuse. "It's too hard" or "I can't be dealing with that, it takes too much time!" These phrases are like a giant red flag to Nerds everywhere! These are things i laugh and...
6 tags
3 Screens
The 3 Screens philosophy is coming to fruition. Ironically it's Apple that is helping this become true…. (pun intended) The 3 Screens philosophy is a marketing strategy/software design aesthetic/production thought process designed by Microsoft's Bill Gates. (This was well before he left the company in 2010 as CEO) Gates figured that the world would be dominated by 3 screens....
6 tags
4th Generation
So this weeks major tech news is that O2, Big Blue has launched a trial of 4G LTE in London. To those of you that don't know LTE stands for Long Term Evolution and is pipped as the true successor to 3G connectivity on mobile. 3G via 3G+ or HSDPA (High-Speed Downlink Packet Access for the AIL members out there) has maximum speeds of 3.6MBPS and 7.2MBPS respectively. In the US where they have...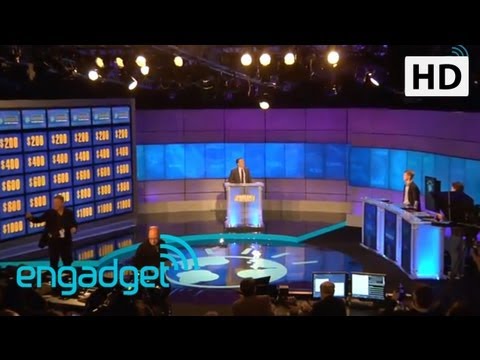 4 tags
IBM vs Apple Round 2?
Now here is a question for the Nerd's and Geek's out there. This is one I only just though of and no idea why I didn't think of it sooner to be honest but: Is Apple trying to square off with IBM again? Let me give you the background behind my somewhat strange thoughts here. Back in the days of the orginial Macintosh IBM just brought out their original design of the PC running...
Warping of reality
I'm sure the iPhone is warping people's sense of reality. If you paid attention last year you'd understand that they are hard to come by in the first few months. Demand is high and stock is low. It's economics people, not science! Demand vs. supply and obviously Apple isn't good with the supply part. Get over yourselves it's only a phone it's not a...
5 tags
aOS5 Mango
So the iPhone 4S and iOS 5 was and is still a big deal to people around the world. Typically an Apple iProduct launch day the queue is made up mostly of Apple aficionados and early adopters. The people who don't queue and expect to just waltz into a store to buy it are untrained brains. Apple launches are a big deal to many around the world but this year I was particularly bored. Not...
3 tags
Lost Genius
This week the world lost one of its visionary geniuses.  At only 56 the Co-Founder and Chairman, former CEO of Apple Steve Jobs passed away.  Steve Jobs was a man vilified by many, feared by loads but from the tech community commanded fierce respect. Steve was a man who brought us into the age of the GUI with the original Macintosh, brought us the mouse with the original iMac and brought beauty...
4 tags
Interrupting as a Policy
Interrupting nerds in mid flow should be illegal.  Especially when it comes to Untrained Brains but usually UB's don't interrupt nerds because they either have mentally gone to sleep or are in awe of their supreme awesomeness in the technical arena.  Mildy Trained Brains on the other hand, these guys constantly interrupt a nerd when talking. You see MTB's believe they know...
3 tags
Nerds Vs Geeks
So I've been thinking of a debate that has raged as long as Star Trek has been on TV.  What is the difference between Nerds and Geeks? Nerds Vs Geeks? An age old argument with lots of different explanations across the web so I turn to you readers and twitter followers, what is the difference in your opinion? Let the battle commence.
6 tags
Symbian Retirement Party Anyone....?
You know when your own app store doesn't work on your own software, on your own handset that you've got a problem somewhere.  When you supplement the word 'own' with 'Nokia' its more than a problem somewhere it is a problem everywhere! Nokia, was once the worlds biggest and respected mobile phone handset manufacturers and a manufacturer of decent smartphones...
4 tags
Sorry No Get Out of Jailbreak Free Cards For You!
Working in and with technology is always interesting. Seeing Untrained Brains buy technology always brings up mixed responses. As I mentioned in a previous post, is it the tech nerds job to educate or mock an untrained brain who has purchased tech they cannot use? Under most circumstances I'd say its a 60/40 slightly uneven balance. With the sway towards the latter. There are circumstances...
2 tags
I Too Have Perl, Touche Mother Nature
Have you seen those really annoying tampax ad's? Yeah me too. However Mother Nature is not the only one outsmarted by Pearl. Or in nerd speak should I say Perl??? Before the AIL start their jargon trumpets up, no Perl is not an acronym but the name of one of the most popular and easy to learn programming languages around. However like us nerds, popular and easy to understand does not make...
5 tags
5 Tech Essentials for Any Nerd
Over the past few days i've been running around trying to transfer media and create a bootable disk of the Windows 8 Developer Preview. After several unsuccessful attempts at moving media between different OS's and trying to install the Windows 8 DP from a bootable USB key I have come to realise that I have some very useful tech peripherals in my house that you never think about till...
3 tags
5 PPUB's - 'The 5 Primary Processes for Untrained...
Today I've spent most of my day trying to free space on my MacBook as well as using the Windows 8 Developer Preview.  To the 'Untrained Brains'  (read: people) out there I shall simplify this (as i did for my girlfriend earlier) to 'Working on my computers'. To which she replied, you make me feel as I don't get the most out of my computer! Looking at it...
5 tags
Foursquare
Are you the type of nerd that uses foursquare to show off your 'socialness'? I am!  To be fair many people who use the GPS social network are those that hate Facebook places and like the fact they can pwn (read: own) people at social networking via mayorships. However on a more serious and intellectual note Foursquare enables nerds (read: users) to interact on a whole new scale! To...
4 tags
AFK
Here's a question to get things rolling.. "Does AFK exist anymore…?" For the 'Untrained Brains' (read: people) among us who are of the AIL which is otherwise know as the Acronym Illiterate League AFK stands for: 'Away From Keyboard' AFK was commonly used by nerds who dared to leave their keyboard during intense moments during PC gaming. Going...